We're all about
making brands work
and helping your products sell
We're all about
making brands work
and helping your products sell
About
In 1827 William Darley started a printing firm with the aim of supplying his clients with distinctive products. He reasoned that the more successful he made his customers,
the more successful he would become.
His philosophy worked.
Today, Darley is one of the UK's most famous names in print, packaging & bespoke design solutions, specialising in wet glue labels for the food and drinks industries. It's also the largest producer of bottle labels in the country. Appropriately enough, Darley is based at the heart of the brewing industry in Burton
upon Trent.
In short, Darley's the name behind big names, making brands work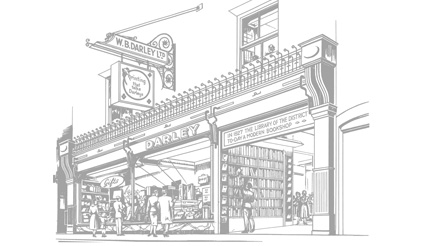 Darley – High Street – Burton upon Trent – circa 1953
Illustration – A. H. Howell